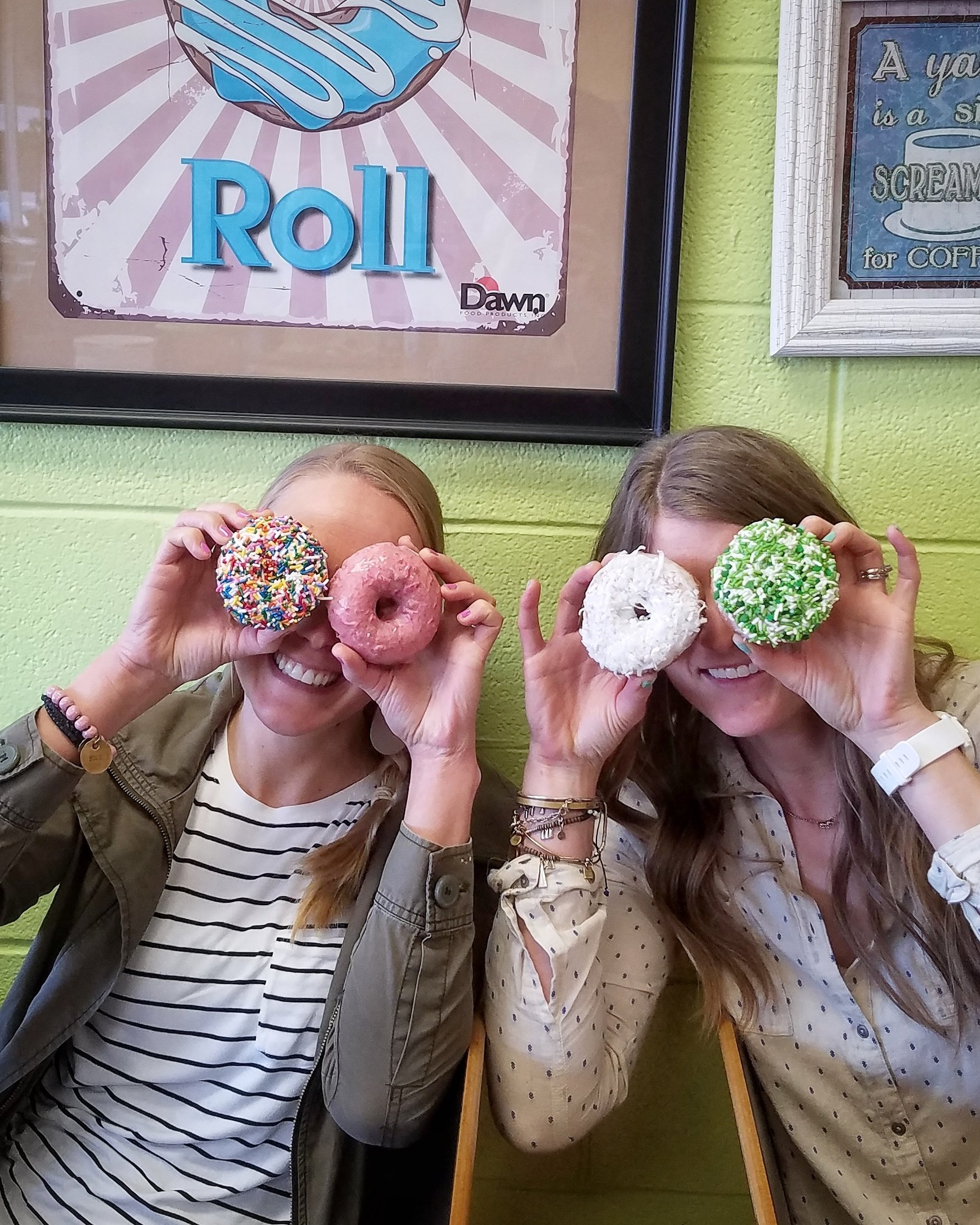 Jamie & Britt are the faces behind Kansas City's food-inspired Insta account, @kclocaleats. The account documents the girls' adventures as they run all the miles through the city of fountains, and eat all the delicious food along the way. And coffee… always coffee. Jamie and Britt met serendipitously while volunteering for Girls on the Run of Kansas City (check them out - they are a great organization). They quickly bonded over their love of logging miles and visiting local coffee shops. The girls share a goal of running a marathon in every state and have completed more than 50 marathons between the two of them. Their early morning training runs are fueled by countless cups of local coffee and the never ending pursuit of the best cinnamon roll in KC. In 2016 they started documenting their running and culinary pursuits on Instagram in an attempt to share what they have discovered about the amazing local scene in the city they love.
To get to know Jamie and Britt a little better, we asked them a few questions.
If you could take any KC restaurant/cafe/bakery to a deserted island, which one would you choose?
McLain's market because they have it all. You can start the day with a latte and a pasty, roll into a salad for lunch, and finish with pizza and a cold beer. Being deserted on that diet wouldn't be to shabby.
You have a Sunday to yourself. What does a perfect day entail?
The perfect Sunday starts with a long run through Kansas City with a stop for a photo-opp at a new mural. Afterwards we would head out to a favorite coffee shop and then to brunch. The afternoon would be spent walking our dogs through Loose Park, probably with another coffee in hand.
check out Jamie and Britt's Work below!